The Chaudron d'Or, nougatier in Montélimar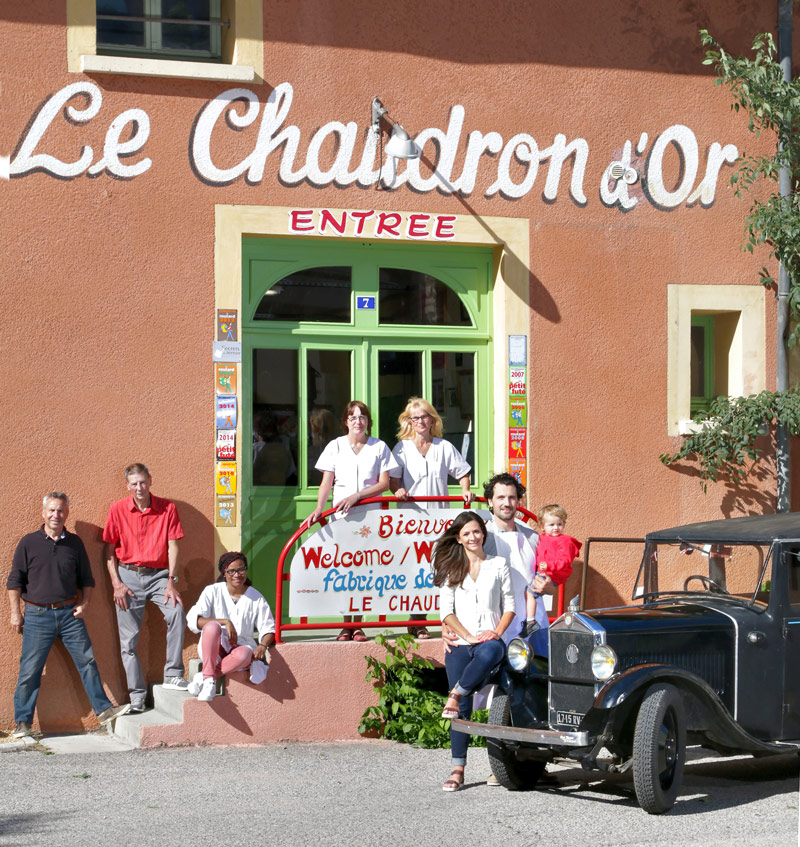 A traditional nougaterie in the heart of Montélimar
The "Chaudron d'Or" is a craft factory of Montélimar's nougat created in 1949 and which produces about 50 tons of nougat a year with about ten employees.
The "Chaudron d'Or" makes mainly some Nougat of Montélimar, the black nougat, but also realizes the other products such as some milk chocolate perfumed in the orange, the dark chocolate, mocha, nougat in the coconut, or still in the syrup of maple.
The "Chaudron d'Or" also makes of delicious truffles and of smooth calissons.
KNOW HOW
To perpetuate our know-how, to make you discover it, that's our philosophy.
Our secrets :
Respect for authentic traditions and flavors, cooking in our original copper cauldrons.
The use of quality raw materials, while favoring local players.
A company on a human scale, a gourmet team that is committed to sharing its profession.
The love of our city and the desire to promote its wealth.
The nougaterie The Golden Cauldron has been labeled "Living Heritage Company" by the Ministry of Economy and Finance, valuing the traditional know-how and its transmission.
The Chaudron d'Or has no vocation to be made quantity...
It is a craft company where the nougat is lovingly concocted with top-grade raw materials in traditional copper cauldrons. Installedon the same level on a surface of 800 m2, the factory can be visited.
Conducted tour takes place without jostling and you will appreciate tastings nougat and Chocolate-brown.
And especially you will notice this delicious flavor of honey, vanilla and roasted almonds
The visits of the factory are free for all people, and can be visited. The vast parking of the Beautiful Allées Provençales allows to welcome buses and cars in complete safety and you will be only 2 minutes on foot doors of our factory.
"All our productions are proposed to rates very preferential and welcome's present will be offered to the driver of the bus as well as to his companion."
By the telephone or in our factory, you will always be the welcomes !!!
Julien Cornillet will answer all your questions.