Visit the workshop of the Chaudron d'Or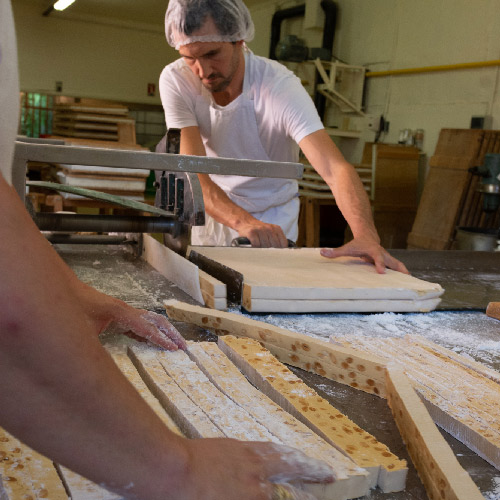 To visit the workshop of the Chaudron d'Or
The whole team of Chaudron d'Or will be happy to welcome you and share the passion of nougat! The nougat is usually made in the morning, and the visit is free, for young and old! Here are our opening hours:
Duration of the visit: from 20 minutes.
Timetable:
Monday to Friday from 6h to 19h
Saturday from 9h to 18h
Sundays from June to September
Visits for groups are by appointment.
On-site parking for cars. Car parks for buses are 2 minutes walk from our factory.
By visiting our workshop, all your senses will be filled. From the aroma of roasted almonds to the hints of lavender in our honey. From the song of our papilloteuses dating from 1953 to the broom of our manual saw. From the tasty taste of our tender nougat to the crunchiness of our black nougat. You will discover our manufacturing secrets and all the steps that make our nougat the pride of our terroir.
You will find below the map of access to the nougaterie.